Birding Reports
---
Early Spring Gallery - March & April 2008 by Rami Mizrachi
During end of March and the beginning of April, Rami Mizrachi spent the days in southern Israel, photographing and birdwatching.
His visit coincided with good number of interesting species, In addition to the Bateleur, he also captured some of the other rare visitors.

All images are courtesy of Rami Mizrachi ©.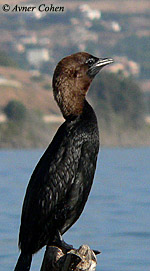 Pygmy Cormorant
(Phalacrocorax pygmaeus) Sea of Galilee, May 06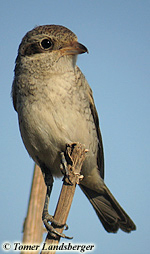 Red-backed Shrike
(Lanius collurio) Jazrael valley, Oct.05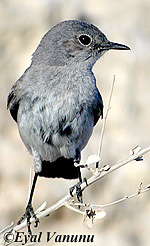 Blackstart
(Cercomela melanura) Sde Boqer, May.04