>> Rarity Alerts
---
Yellow-Breasted Bunting (Embriza aureola), Hula valley, 13/Aug/07
On Aug 13th, as part of a ringing session in the Hula reflooded area, Nadav Israeli, Or Berghous and Tzahi Fridman caught and ringed a female Yellow-Breasted Bunting (Embriza aureola).
The bird was released near the "cranes hide", not to be seen again. This record is only the 11th for Israel.




Below images of the bird in the hand are a courtesy of Tzahi Fridman.




Yellow-Breasted Bunting (Embriza aureola)
Hula reflooded area, 13-AUG
Yellow-Breasted Bunting (Embriza aureola)
Tail pattern, 13-AUG
Yellow-Breasted Bunting (Embriza aureola)
Hula reflooded area, 13-AUG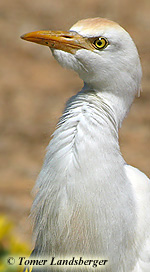 Cattle Egret
(Bubulucus ibis) Neot Semadar, Mar.05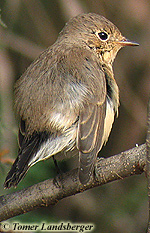 Red-breasted Flycatcher
(Ficedula parva) Mitzpe Ramon, Oct.05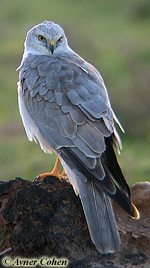 Pallid Harrier
(Circus macrourus) Western Negev, Feb.06