>> Rarity Alerts
---
Hume's Yellow-browed Warblers (Phylloscopus humei)
Tomer Landsberger
On January 21st, Guy Kirwan discovered a Hume's Warbler in the garden of Mitzpe Ramon hotel. During the past few days, the bird was seen by several other birders and was photographed by Rony Livne. On February 15th, another individual of this species was reported by Jonathan Meyrav, from the date plantation of kibbutz Neot Smadar, Southern Arava.
Hume's Warbler is a very rare but regular winter visitor and extremely rare passage migrant in Israel. The 20 or so records of this species are almost exclusively from the southern part of the country - the Arava and Negev desert.
Last seen: 17/Mar/06 (Mitzpe Ramon); 10/Mar/06 (Neot Smadar).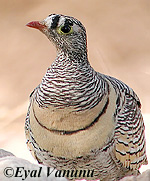 Lichtenstein's Sandgrouse
(Pterocles lichtensteinii) Eilat, May.05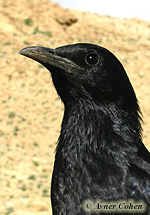 Tristram's Grackle
(Onychognathus tristramii) Zeelim Wadi, Mar.07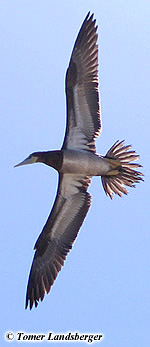 Brown Booby
(Sula leucogaster) Eilat, Mar.06