>> Rarity Alerts
---
American Golden Plover (Pluvialis dominica), Ma'agan Michael, 21/Nov/2008
On November 21st, Assaf Mayrose and Shai Agmon found a Pluvialis species at Ma'agan Michael fishponds. The bird stayed around and was photographed by several birders. It was regarded as a Pacific Golden Plover.

When the images were first uploaded to the forum, James P. Smith, residing in the U.S.A, identified the bird as an American Golden Plover, which is by now the consensus.

This is the first record of this species in Israel, and the second American Wader recorded this fall, along with a Lesser Yellowlegs.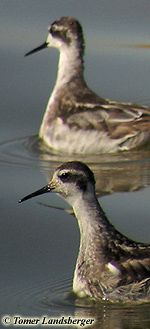 Red-necked Phalarope
(Phalaropus lobatus) Ma'agan Michael, Oct.05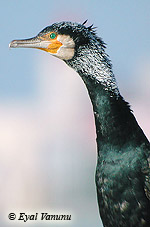 Great Cormorant
(Phalacrocorax carbo) Acre, Jan-06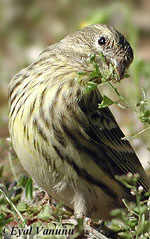 Serin
(Serinus serinus) Hula, Feb.05