>> Historical Rarity Records
---
Horned Grebe (Podiceps auritus), summer 1981




This photo is of the first Horned Grebe recorded in Israel, which stayed at Ashdod sewage pools between May 7th and mid July 1981, when it moved to Shifdan, remaining there till the end of July (E. Dovrat, Y. Baser et al.).
One subsequent record is from Hulda reservoir, summer 1993 (D. Ehud, R. Mizrachi, Y & G Perlman et al.). Another was reported from the Sea of Galilee, winter 2004-5 (O. Hatzofe, A. Ben-dov et al.).

Horned Grebe (Podiceps auritus)
Ashdod

© The photo is courtesy of Alon Ber, and was provided by Amir Ben-dov and Oz Horine, who scanned it to digital format.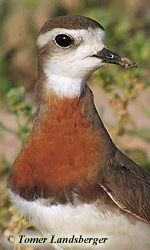 Caspian Plover
(Charadrius asiaticus) Arava valley, Apr.05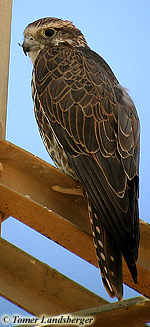 Saker
(Falco cherrung)Western Negev, Nov.05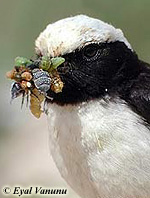 Mourning Wheatear
(Oenanthe lugens) Sde-boqer, Jul.04