>> Birding Reports
---
Late autumn at the Carmel coast
Tomer Landsberger
Amazingly enough, the Shag is still hanging around the Pigeon Islets, accompanied by a growing number of Great Cormorants.
A juvenile Red Knot was sighted on the 21st of September by Noam Weiss but did not stick around.
A juvenile Bar-tailed Godwit was moving from one empty fishpond to the other, between the 5th and 21st of October.
On the 8th of October, a single Oystercatcher was standing next to the Shag on the Island.
1 Mediterranean Gull has been around since October 20th.
Also present in Sep-Oct were 2 Red-necked Phalaropes and a Black Tern.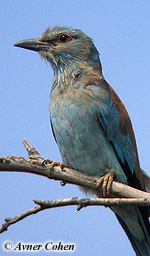 European Roller
(Coracias garrulus)) Judean plain, Sep.05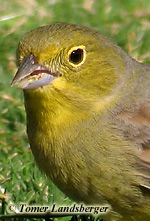 Cinereous Bunting
(Emberiza cineracea) Lotan, Mar.06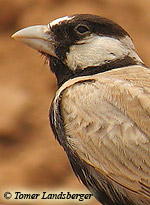 Black-crowned Finch-lark
(Eremoprerix nigriceps) Eilat, Apr.06