>> Birding Reports
---
Ein Salvadora, 26/JUN/06
Yosef Kiat
Ein Salvadora is a small spring in the Judean desert, which attracts many birds during the day.
On the 26/6, the four of us - Yaki Setti, Tom & Ron Haran and I, spent a few hours around the spring. About 150 House Buntings (a relatively large number) were present, together with 30-40 Trumpeter Finches and 50 Desert Larks.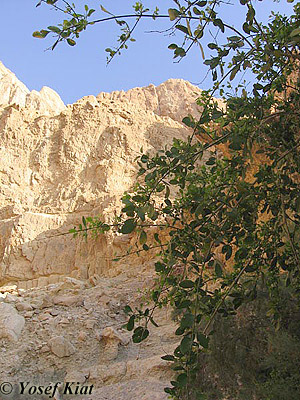 Cliffs in the spring vicinity

A total of 14 birds were ringed during the day – 11 House Buntings, 2 Trumpeter Finches and a single Desert Lark.
On the night of the 25th we saw a Hume's Owl not far away from Ein Gedi – the bird was quite cooperative, allowing excellent views for about 20 minutes.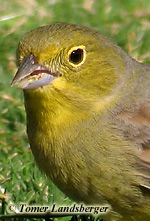 Cinereous Bunting
(Emberiza cineracea) Lotan, Mar.06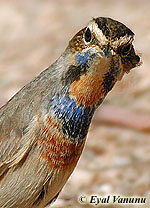 Bluethroat
(Luscinia svecica) Samar, Oct.05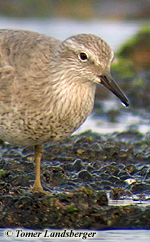 Red Knot
(Calidris canus) Acre, Jan.06